LOCAL MEDICAL SEO ON GOOGLE MAP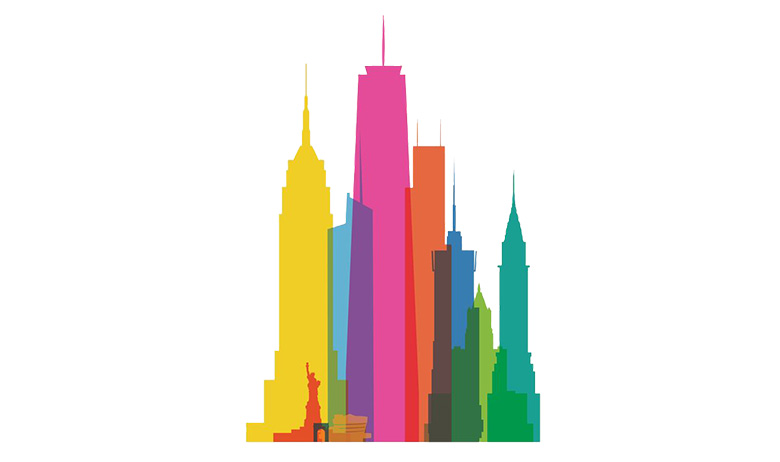 In today's competitive NYC landscape, your medical practice has to stay one step ahead. Reaching new patients and bringing back former patients are the goals of local SEO for healthcare professionals. SEO stands for search engine optimization — in other words, it's online marketing. Using SEO best practices is like placing a billboard along the information superhighway.
It all starts with an effective website.
If your medical practice wants to be seen as the best in your area, your website has to accomplish several important things:
Attract a local audience, whether you're located in Brooklyn, Queens or Manhattan
Dolor sit amet ekolor aloma  Appear in search engine searches for your medical specialty and topics
Dolor sit amet ekolor aloma  • Inspire trust in your practice and provide useful information
2020Media Best LOCAL MEDICAL Company in NY and NJ
Let a leading healthcare digital marketing agency in NY deliver the best possible results for your online marketing efforts. Local efforts guiding SEO for medical professionals employ a collaborative approach with an encompassing philosophy. When your website works for you, it becomes a marketing engine that continually delivers more patients to your office.
Your medical practice is easier to find online when you use a local SEO search strategy specifically tailored to your specialty. More people find you when you target what they're looking for on the Internet. And New York Medical Marketing is just the healthcare digital marketing agency in NY to help you grow your practice through marketing online.
Online marketing is successful because more and more people are turning to their phones, tablets and computers to find a doctor. If your website continually shows up near to the top of the list, you increase your visibility and your chances of being the medical choice for more people. While that sounds simple, the process can be quite complex.
Medical practices are perfect for local SEO techniques. If you have one location — or several locations — you have a built-in audience. Everyone who lives within a certain radius can get to your office(s) easily. All you have to do is let them know:
You're in the neighborhood
Your prices are reasonable
You can be trusted to deliver quality care
The prices of your services are at the bottom of the list for a reason. Patients are consumers, and consumers have shown a willingness to pay more for convenience. Just think of fast food, convenience stores and big box retailers. They all sell convenience. Nothing is more convenient than being found online.
Get Local SEO Help from the Pros
If you don't understand local SEO for medical professionals, that's the reason to contact this healthcare digital marketing agency in NY. The expert local team can put a strategy in place to bring you new business from Day One. Online medical marketing isn't just one of their services; it's all they do.

Local demographics matter to your practice, so market to that audience. To get the highest ranking in local SEO, you need to have a high ranking presence on search engines. Whether your practice is located in Queens, Brooklyn, Manhattan or Long Island, New York Medical Marketing can help you build your practice by getting more patients to come through your doors.
In addition to the strategies above, you need to take your NAP everywhere. NAP stands for Name, Address and Phone number. Make sure your NAP is prominent on your website. Get it onto social media. Put it in every ad, review and mention you can find. The goal is to get people to remember your practice name and be able to find you whenever they need your services.
Having your business name, address and phone number the same everywhere delivers a consistent message while increasing your presence. Local SEO for medical professionals is all about consistency. The more consistent you are, the higher your ranking.
Ask your patients to submit reviews. Positive reviews generate trust. They're what SEO experts call "social proof" that you're as good as you claim. Positive reviews generate more business.
Your medical practice primarily serves people in your specific location. In the New York City area, people often feel most comfortable with a medical practice near their homes. If they live in Long Island, Brooklyn, Queens or Manhattan, they want to find an office close to their home or work. Basic SEO approaches attract people in your neighborhood while also reaching out to others who may prefer your services over other practitioners.
The Best Healthcare Digital Marketing Agency in NY
2020 Media uses a specifically targeted local ranking strategy that ensures your practice offices appear correctly and appropriately everywhere online. A team of dedicated experts checks all your information for accuracy and consistency across local directories and review websites.
With the best healthcare digital marketing agency in NY, you get active and engaging profiles on popular websites and social media platforms — including popular medical review websites and the various local online medical directories.
These strategies grow your medical practice organically. That means your new patients find you when they need you in their normal search routines. Use New York Medical Marketing, and you have a huge advantage over your local competition. Local SEO for healthcare professionals has a proven track record. It can help you grow your practice.
With monthly investment of $2.000 get up to 1500% more ROI
Without proper tracking, you won't know if you're getting any reward for your efforts
Let people to know about your brand in your local area
You can also show your successes